Nightlife in Mandalay Might Be Different from Other Places But Here Is A Local Way to Enjoy It!
Tourist visits Myanmar because of the history, religion, and culture associated with this famous destination. They enjoy the sunsets on a clear day in Mandalay; after that, they spend their nights in Mandalay to find much variety in the nightlife.
Mandalay needs not to be a destination. Have A Day Trip to These 4 Local Favourite Cities While You're in Mandalay!
Around Mandalay, there are many famous cities that would be definitely recommended to explore. Each city owns famous and attractive places which should be included to your day trip plan.
7 Most Famous Iconic Buildings You Must Visit in the Old Royal Capital of Myanmar, Mandalay
Picturesque Mandalay is famous for being the old royal capital of Myanmar. The city is big, busy and somehow has its charm. You can see the evidences of the Burmese kings of the past lived in the city such as some of their palaces, and the city still has a royal feel to it which is very different from other cities.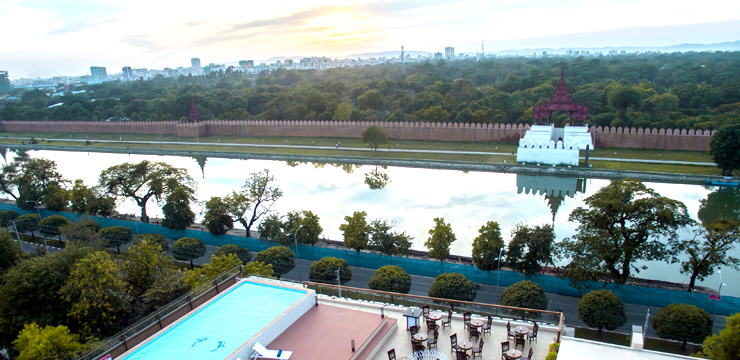 Visiting to Mandalay? Here are 10 Things You Must Not Miss to Do There.​
The old royal capital of Myanmar, Mandalay, was famous as in the past, Burmese kings would have lived in the city. Now, you can still see some of the palaces beautifully with having still a royal feel. Many visitors agree that you can happily spend your time around the city.
Mandalay: The City with Own Cultural Charm in Myanmar
Planning for another trip to Myanmar? We'd like to introduce Myanmar cultural city, Mandalay, that you should not miss as your next travel destination.